Educating Women on 

Contraception
TransparenSee is a brand that aims to bring awareness and educate women on different kinds of contraceptive methods. There are many different types of contraceptives in the market which not all of them are suitable for every woman. TransparenSee will focus on bringing those information/warnings that are often overlooked in the medical leaflet to ensure that people are well informed by all facets of this issue.
There is a lack of awareness surrounding contraceptives among women in the United States. Many women are currently taking  contraceptives that are not suitable for them. The main issue besides the lack of awareness is that all the information regarding the product is crumbled inside a paper where small details can be easily missed.
Creating a website that is easily navigable where no information can be missed by the viewers. Having its main focus to bring information, clarity, and awareness about different types of contraceptive methods. Including side effects, questions, tips, and alternatives so women can get properly informed about this issue.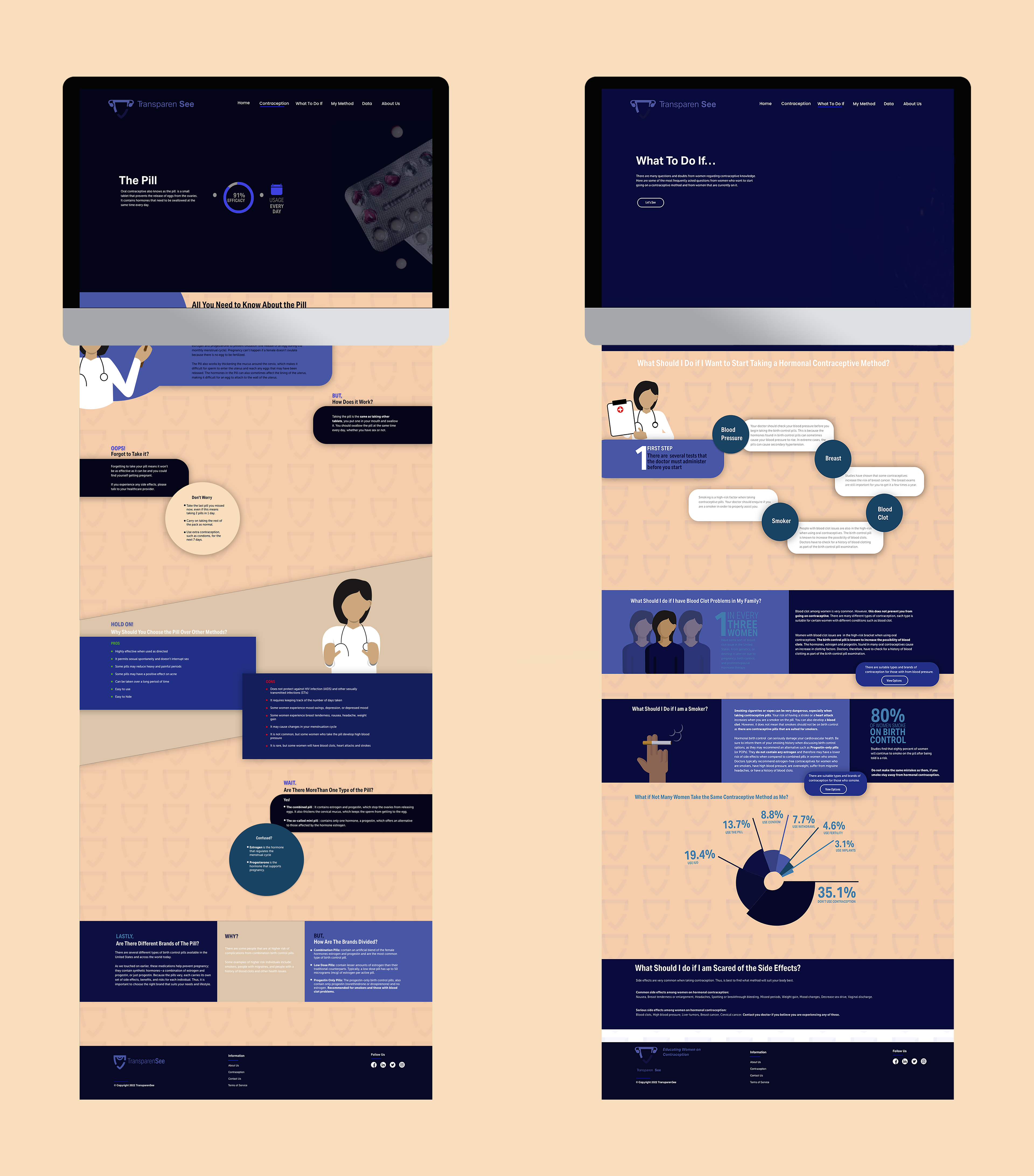 We Will Tell You What Your Doctors Won't
Although there is plenty of data online about contraceptive methods,  those informations /warnings are not well presented to the public and do not engage women to learn. All the necessary information needs to be provided in away that is not  hiding anything from the public and it will all be directly presented to you at full disclosure.
Research | Brand concept  | Illustration |  Logo design  |  Naming  |  Brand identity  |  Art direction  |  UX/UI  |  Copywriting